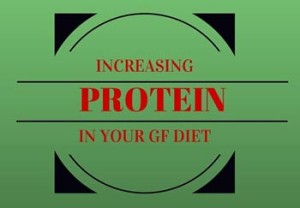 I don't often review foods.  But I was intrigued by Banza.  They inquired if they could send me a few samples of their high-protein gluten free pasta made from chickpeas.
I like noodles, I don't particularly like that they generally are a high-carb food.  So I thought I would give Banza a go.  Having a high-protein noodle in your repertoire, might be a good idea if you are vegetarian or just want to up the nutritional ante.  We all need protein of some sort in our diet to "help [the] body repair cells and create new ones," reports the National Library of Medicine.

Banza sent me a few boxes of their noodles, including a penne, shells and rotini, free of charge.  I was worried about texture and whether it would have any kind of after taste.
I used the noodles for two specific dishes in my house.  Penne and meatballs with marinara sauce as well as another dish that involves chicken, vegetables and pasta.  I loved both meals with Banza noodles, and I didn't feel so guilty because I was getting some much-needed protein.  The nutritional label touts 14 grams of protein per 2 oz serving.  Calorie-wise, it is comparable to other gluten-free pastas.
I didn't notice any weird after taste.  I will say the texture is a bit heavier than the other noodle we have around the house which is Barilla gluten-free penne.  Also I think you need to watch it closely so as to not overcook.  I think it could get mushy in a hurry.
My gluten free daughter didn't like the texture.  She prefers Barilla gluten-free penne pasta.
One downside: Banza is not widely available in supermarkets.  According to the company's store locator, you can find them all over Wisconsin…even the upper peninsula of Michigan.
If you want to try them and don't live in that area,  you'll need to have them shipped to you.  6 boxes of the penne noodles is $30 with free shipping.  At $5.00 per 8 oz. box, that a bit pricier than the 12 oz. box of Barilla gluten-free noodles I just bought for under $2.00 at my local SuperTarget (because Barilla is the other gluten-free noodle we have in the house, I will use that for comparison).
But with Banza there is more protein, the carbs are fewer and the fiber content is higher than Barilla.
If you are looking for something that packs a larger nutritional punch, you can consider Banza, or other high-protein noodles including bean pastas from Explore Asian Authentic Cuisine, lentil & quinoa or bean & quinoa pastas from Ancient Harvest, and lentil pastas from Tolerant.  I have not tried these pastas.  If you have and want to provide feedback, please do in the comment section below.
Best of luck to you in "upping" the nutritional value of your favorite gluten free pasta dish.
Tags: celiac, disease, fiber, free, gluten, gluten-free, nutrients, nutrition, pasta, protein, symptoms, vegetarian