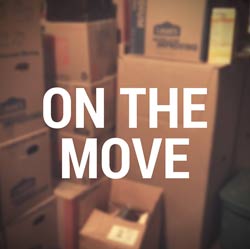 Wow, how life can really change.
For nearly 8 years, The Savvy Celiac's message has been coming to you from Minnesota.  But that is about to change.  In April, my family is moving to the Boulder, Colorado area.
We've known this has been coming for a while, as my husband has been working there every other week for the last year.  Now he is needed there full time.  It is a beautiful area and a welcome change.
It has been a whirlwind to get here.  In mid-January, we decided to make the move.  Our bold decision was to get the house market-ready by the time we traveled to Haiti in early-February.  So we worked tirelessly for about three weeks. Showings for the house began the Friday we left for Haiti and it was sold by Sunday.  If the move didn't feel real before then– it definitely felt real by that time.  We got home and right away I flew out to Colorado to look for a home, where I had a dreadful cold and came down with pink eye.  Good times.
That brings us to today.  We have roughly 5 weeks left in Minnesota.  A state where we raised our children.  Now our teenage girls will get to experience high school and college in Colorado.   It is a little surreal.
Our arrival in Colorado will be mid-April.
Along with this move, there will definitely be new fodder for this website.
 Colorado has a good gluten free community with many restaurants that cater to the gluten-free diet.
I will be going through the process of moving a family with gluten free needs to an entirely new and unfamiliar area.
I need to register my kids for school and figure out if the school will be able to feed my gluten free daughter.
Of course- all of that is on top of just getting our family settled in our new home, finding a job for myself, meeting new people, a new mission of getting myself back into running shape and working through the eventual emotional toll this move could take on any of us.
While my posts have slowed down in frequency over the last year, because I went back to work, this website and educating the gluten-free community, parents of newly diagnosed gluten free kids and discussing the hot topics of the moment are very important to me.
Watch for new posts– including how we survived being gluten free at Mount Rushmore.  We are hitting that tourist hot spot on the way  during our move.  Being in remote South Dakota might present some challenges.
Feel free to drop me a line and ask questions or request my investigation of a gluten-free topic any time.  In the meantime, if you have tips for making a gluten-free move– feel free to comment below!
Tags: celiac, Colorado, diet, free, gluten, gluten-free, move, symptoms, travel