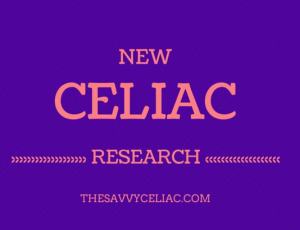 We all know how undiagnosed celiac disease impacts the body.  There are roughly 300 symptoms connected to the disease.
Now two separate studies look at how celiac affects sleep and infertility.
Sleep trouble and celiac disease
BMC Gastroenterology published in January that 4.4% of people with celiac disease in this study had trouble with sleeping, both before and after diagnosis.
As a result, researchers are seeing increased use use in prescription hypnotics,  Benzodiazepines and Benzodiazepine-related prescriptions, in this population group.  These drugs are used for treating anxiety, seizures and insomnia.  With nearly 3% of the people with celiac disease taking Benzodiazepine-related prescriptions versus about 2% of the control group.
Researchers concluded saying "Individuals with CD suffer an increased risk of poor sleep, measured as repeated use of prescribed hypnotics, both before and after diagnosis. ….Our results are consistent with earlier research suggesting that poor sleep may be a manifestation of CD."
Infertility and celiac disease
Another study, this one out of the Journal of Clinical Gastroenterology from January 1, 2015, found strong evidence that women with infertility problems could have celiac disease.  Researchers looked at previous studies done on celiac and infertility.
Dr. Govind Makharia, a professor at All India institute of Medical Sciences in New Delhi, told Reuters via email, "There isn't strong evidence to say that celiac disease causes infertility, but there are many anecdotal experiences where women with infertility have conceived after being diagnosed with celiac disease and put on a gluten-free diet."
Specifically, the study found women with infertility were 3.5 times more likely to have celiac. Women with "unexplained" infertility had a 6 times greater chance of having celiac.
According to the Reuters report, researchers suggested a blood test for celiac should be considered for women having trouble with fertility.
"If I was an ob-gyn, I would do the screening for celiac right there in my office before I sent the woman anywhere else," Alessio Fasano, M.D. from the Center for Celiac Research said when interviewed by Reuters.
Tags: celiac, disease, fertility, free, gluten, gluten-free, infertility, insomnia, pregnancy, research, sleep, study, symptom