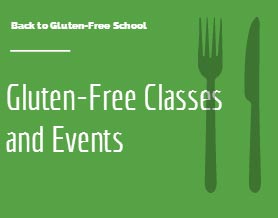 Our kids are back to school, so now is the time to start our own learning.
If you are new to gluten free, looking for a way to spice up your cooking, gluten free knowledge or want to check in on new products, check out this list of gluten free classes and events that will keep you busy this fall!
Expanding your knowledge can really inspire your cooking and empower your gluten-free lifestyle. 
If you don't live in Minnesota, check your local community education classes and your local natural food stores for classes that might be available in your area.
Tags: celiac, class, event, free, gluten, gluten-free, sensitive