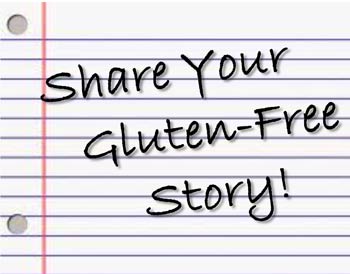 If you are a fan of The Savvy Celiac Facebook fan page, you know each Monday I ask, what was the best gluten free moment of your weekend.
It opens up a great, positive discussion on being gluten free. Living a healthy gluten free life, in my book means more than picking the right foods or ingredients, but it also means embracing it and living it a happily.
In 2014, The Savvy Celiac is embarking on a new journey.   A project that will tell your stories!
We all know what it is like to get a diagnosis saying you need to change everything you know about eating and live gluten-free.  Oh yeah…and no cheating. Whether you have celiac disease, a non-celiac gluten sensitivity or wheat allergy, I think all people who live gluten-free can appreciate some of the trials and tribulations we go through and, perhaps more importantly, how we overcome them. 
So take part! You can click on the button on the upper right of the site, or just click here! You will find out much more about what the project entails.