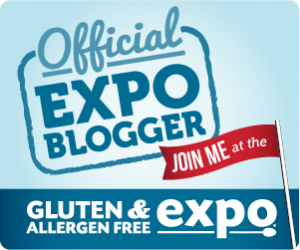 The Chicago-area plays host to what is the largest gluten-free expo in the country on April 20 and 21st, 2013.  As you know, new products, cookbooks and information are coming out all the time about all things gluten-free and this is the place to see it.  They expect over 7,000 people  in attendance over the two-day event and tons of vendors.
I am excited to say I will finally get to go to the Gluten-Free/Allergen Free Expo as an official blogger.  If you can get yourself to Chicago, by all means do it. But if you can't,  please keep an eye on my website for all the scoop  or see below on how you can follow it through social media.
Here's what you can expect from this expo:
Join us for this great event and if you can't make it we'll get you there virtually!  Follow all of the vendors and bloggers including me at #gfafexpo on Twitter.  You can always follow on 
The Savvy Celiac Facebook Page
, my Twitter feed
@AmyLeger,
and check out the Expo's Twitter Feed
@gfafexpo
.
Tags: celiac, Chicago, expo, GFAFExpo, gluten-free