Welcome to The Savvy Celiac. Where we help smart people become savvy gluten free consumers.

Every day news is made regarding celiac disease and its only treatment: a gluten free diet. Whether it is information about gluten free foods, recipes, scientific research, school tips, eating out, or the basics about the disease symptoms that come with having celiac, we talk about and report on it here using reliable sources and key experts to create great content.

If you have celiac disease, a non-celiac gluten sensitivity or are eating gluten free for other reasons, our one goal is to empower you with information to live a healthy gluten free life.

Michelle Palin of MyGluten-FreeKitchen.com's focus on gluten-free cooking is about recreating family favorites– from dinner entrees to yummy desserts. In today's profile, you get a chance to read her tips on making great gluten-free food.
Read more...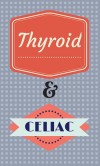 Thyroid and celiac are medical issues that separately can be a challenge — and some people have both. How common is the connection? Plus, read new research about a new link between celiac and certain hypothyroid patients.
Read more...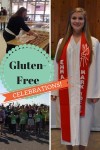 Gluten free was the theme of the weekend! From helping make a Celiac fundraiser happen to managing confirmation and a party to go with it! The weekend was long–but it flew by at the same time! Read on to see the fun things that happened!
Read more...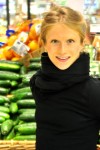 Amie Valpone of The Healthy Apple is a New Yorker living on clean, one-ingredient foods. Her recipes combine those foods to create healthy and tasty gluten-free meals. See some her secret weapons that make it all happen!
Read more...

If you have always wanted to go into the military but have celiac disease or a gluten sensitivity, you'll want to read this post before you head off to the recruiting office. Find out why you won't be able to serve, and what other options you may have.
Read more...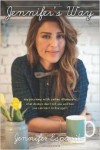 Jennifer Esposito's new book Jennifer's Way, takes an intimate look her decades-long journey living with undiagnosed celiac disease. She discusses her search for a cause, going gluten free after she was diagnosed and how celiac changed her life.
Read more...

If you are ready to raise awareness and money for celiac disease plus you want to eat gluten-free food, the Making Tracks for Celiacs event in the Minneapolis/St. Paul area of Minnesota is just for you!
Read more...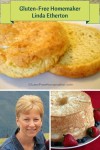 Gluten-free cooking and baking can be tough. Whether you don't know what to make or how to make something. The Gluten-Free Homemaker Linda Etherton always has ideas for all of us! See her tips and even some mistakes. Lucky for us we can learn from her!
Read more...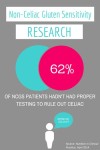 Are you gluten sensitive or do you have celiac disease? Two new pieces of research look both at how patients are handling the question and what they should do to get an accurate diagnosis.
Read more...

If you read The Savvy Celiac you probably already know the answer to "What is Gluten". But find out what others had to say on the subject.
Read more...