Welcome to The Savvy Celiac. Where we help smart people become savvy gluten free consumers.

Every day news is made regarding celiac disease and its only treatment: a gluten free diet. Whether it is information about gluten free foods, recipes, scientific research, school tips, eating out, or the basics about the disease symptoms that come with having celiac, we talk about and report on it here using reliable sources and key experts to create great content.

If you have celiac disease, a non-celiac gluten sensitivity or are eating gluten free for other reasons, our one goal is to empower you with information to live a healthy gluten free life.

The weekly carb load for my daughter's team is the latest challenge with her gluten free food. Find out how we are making it work, plus gluten-free carb loading tips from the experts.
Read more...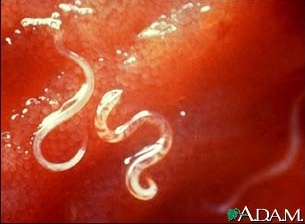 It might give you the creepy-crawlies, but it's true– new research claims treating celiac with hookworms may be the future! But believe it or not, this is a treatment that we have heard about before….
Read more...

Bricks Pub was a great place to eat gluten free until it closed a few weeks ago. Now new plans are emerging about its future.
Read more...

Aside from the gluten-free diet, there is no other treatment for celiac disease. But new research happening now could help change the future treatment of celiac. Could it help keep us from feeling the effects of getting "glutened"?
Read more...

Just learned you might have celiac? Perhaps your blood test is positive and you need to get an endoscopy and biopsy. Here is what you need to know about the biopsy for celiac disease, from first-hand experience.
Read more...
Got a teenager with a new celiac diagnosis? There are a lot of concerns about changing over to a gluten free lifestyle. Now there is new research on how much their food habits really change when they go gluten free.
Read more...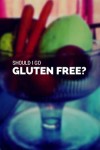 Have you been asking yourself that question? When I worked at the Minnesota State Fair gluten free booth last month, I received that very pointed question from a few folks asking why they should go gluten free. I think they wanted me to sell them on the diet. They may have been surprised by my answer….
Read more...

3 immediate family members have it, now I am the one getting celiac disease tests. Read along over the next week or so to see what happens during the testing.
Read more...

Some loyal Annie's customers, including gluten free buyers, are worried General Mills won't hold true to the Annie's standard. The food juggernaut responds to those concerns.
Read more...

Let local gluten free classes and events expand your knowledge and empower your gluten-free spirit! See what is coming up this fall! And if you don't see anything listed here, where you can go to find out more where you live!
Read more...