Welcome to The Savvy Celiac. Where we help smart people become savvy gluten free consumers.

Every day news is made regarding celiac disease and its only treatment: a gluten free diet. Whether it is information about gluten free foods, recipes, scientific research, school tips, eating out, or the basics about the disease symptoms that come with having celiac, we talk about and report on it here using reliable sources and key experts to create great content.

If you have celiac disease, a non-celiac gluten sensitivity or are eating gluten free for other reasons, our one goal is to empower you with information to live a healthy gluten free life.

The Minnesota State Fair starts on Thursday, August 27th. To prepare, now is the time to get the scoop on all things gluten-free at the fair. You can get the gluten free food vendor list and even find out about volunteering.
Read more...

After about four years on the market, Kellogg's decided to pull the plug on its Gluten Free Rices Krispies. Now the company offers its official word on why.
Read more...
Snap up any boxes of Gluten Free Rice Krispies while you can, they're going away! Read on to find out why Kellogg's is getting rid of the gluten-free version of one of the companies most popular cereals.
Read more...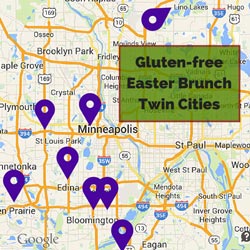 What's Easter without a fabulous brunch? From buffets to sit-down meals, here is a good list for your family to get a gluten free Easter brunch in the Twin Cities.
Read more...

Here's what we know: people who have celiac or a gluten sensitivity cannot eat gluten — which is found in wheat, barley and rye. But researchers are looking to change our options a bit and, maybe someday, create a gluten free wheat.
Read more...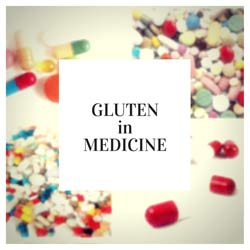 When will the concern of gluten in medicine gain traction and get some attention? It could now that someone slapped the FDA with a lawsuit.
Read more...

More proof that gluten free is going mainstream. Now Culver's fast food chain and Eggo Waffles have joined in the fun!
Read more...

Bricks, a restaurant with gluten free options, finally reopens near the National Sports Center in Blaine, MN. What you can expect with the new digs and the new menu.
Read more...

In my opinion, nothing is better than having a bowl of cereal for an afternoon snack. Of course breakfast is a great time for cereal on National Cereal Day too. Pour yourself a bowl and read up on some of the favorite gluten free cereals of The Savvy Celiac readers.
Read more...

You know gluten free is really becoming mainstream when Target says it wants to rework its grocery sector to include more GF items. What does the future hold? Read on….
Read more...